E-Remedy is owned and managed by Lee Newton.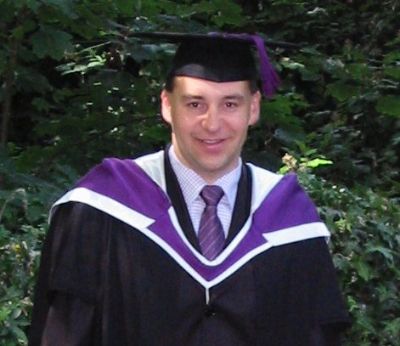 Lee has a 1st Class Masters degree from Portsmouth University in Marketing with E-Commerce.


Lee formed E-Remedy in February 2004, after leaving Pfizer Consumer Healthcare where Lee was the E-Commerce Manager. As part of that role, Lee helped to set up and run an on-line trading company called Comedis for the pharmaceutical industry. Via the Comedis portal pharmacists were able to place product orders upon manufacturers.

Lee has a wealth of experience and knowledge, and would now like to help small businesses get on the web! Lee believes that the Internet is an ideal tool for small businesses because:

It creates lead generation
It acts as an interactive sales brochure
It can relay far more information about your skills and experience than a normal advert
It is a show case for the work you have achieved
It is available 24 hours a day, ideal for potential customers to contact you (via e-mail)
Just a couple of examples from our recent clients
Catalytic UK are suppliers of Catalytic Converters and Exhaust systems via mail order to the whole of the UK.
Pave The Way Paving Offer the customer a first class service from design to completion in all aspects of blockpaving and full landscaping services in the Hampshire area.
Staybrite Roofline is a family run business established in 1963. They offer expertise in windows, doors, conservatories, cladding, guttering, fascias and soffits in the Hampshire area.
Aviary Accessories makes all kinds of aviaries and hutches for birds and other small animals. The owner of Aviary Accessories required a comprehensive site that allowed potential customers to browse through photos of the products that can be made.
An axample of a one page website, with photos, text and a location map. Bradley's Fish shop a wholesale and retail fish merchant.
Harnetts of Botley are a local chauffeur service. This website highlights the fleet of cars they have and the service they offer.

During labour and birth a Doula is there to provide emotional, physical and informative support to the woman and her partner, through the process and any decisions that they have to make. Lisa can provide Doula services in the Hampshire area.

PEL Agencies Ltd is a family run, international freight agent. They provide a personal and friendly, value for money service, dedicated to fulfilling all of your import and export requirements.
Other Sites (Starter packs)

www.mjmplumbing.co.uk
www.pmbrecycling.co.uk
www.prioryparkpreschool.info
www.lockswoodpreschool.co.uk
www.acengco.co.uk
www.iresons.co.uk
www.waterways-plumbing.co.uk
www.tpwattsplumbing.co.uk
www.goodcakes.co.uk
funcakes-review.blogspot.co.uk/